Business Phones San Francisco
San Francisco's Premier Business Phone Provider
The ShoreTel/Mitel Partner To San Francisco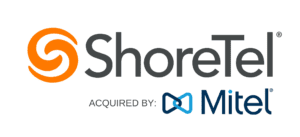 With 15+ years of service to Bay Area Businesses, Packet Fusion has earned the title of the premier ShoreTel/Mitel parnter to the Bay Area.
Over the years, we've helped many small businesses grow, we've helped non-profits serve, and we've helped Bay Area treasures like the San Francisco Opera bring more joy to the lives of the people of the Bay Area.
If you're a business in San Rafael, San Francisco, San Jose, or Oakland and you're looking for a business phone system partner to install, manage, maintain, and just keep your phone system running contact one of our Business Phone Systems Specialists today!
Some of the Bay Area Businesses We've Helped
The Challenge: Meals On Wheels San Francisco's phone system made it difficult for their staff in the field to coordinate client care with the different services their senior clients needed, like home care, transportation, housing, and benefit application assistance.
The Solution: Packet Fusion donated a unified communications system to improve customer service for Meals On Wheels San Francisco's senior clients.
Packet Fusion donated the professional services (design, installation and user training), and worked with ShoreTel for a donation of phones, and HP for a server. The system now brings better communication and collaboration for Meals on Wheels of San Francisco's 40 staff members.
"The Meals on Wheels of San Francisco staff is so grateful for this generous gift from Packet Fusion. Not only are the calls themselves clearer for their elderly clients, but the phone system is easier to use and more intuitive for our staff," says MOWSF's Executive Director, Ashley C. McCumber. "Having the phones integrated with our PCs and the ability to direct calls, whenever and wherever, has been tremendously helpful."

The Challenge: The San Francisco Opera's aging phone system made it difficult to support their diverse workforce, meet the communications needs to their ticket sales team, and communicate effectively with their passionate patrons.
The Solution: The Packet Fusion team replaced the Opera's 20-year-old Siemens system with a communications system that meets their functional and budget needs and accommodates their diverse community of users.
According to CIO Jarrod Bell, "They treated the sales process more like solution engineering than sales. They really talked to us about how we did things today and how they could make things better with the phone system."The real clincher, Bell says, was when "Packet Fusion's team explained to me the road map with ShoreTel and what that was going to look like in the future. That made me feel like this was a good long-term investment for the opera."
Let Us Help You Find the Right Business Phone Solution