Mitel MiVoice Connect Announces End of Life – Now what?
Mitel (ShoreTel) MiVoice Connect End of Life

Mitel's announcement to phase out their ShoreTel/Mitel MiVoice Connect (PBX) platform marks a significant turning point for businesses relying on this system for over two decades. These companies are now at a crossroads, choosing between sticking with MiVoice Connect for as long as it will continue to perform or moving to a new solution. Here's what you need to know.
Look back at how we got here.
Mitel bought ShoreTel in 2017 with the aspiration of getting into the cloud (UCaaS) world with ShoreTel's cloud offering.
Private Equity (Searchlight Capital) then bought Mitel in 2018, planning to be #1 or #2 in UCaaS.
The pandemic hit, and Zoom and Teams took off, leaving Mitel in 7th place in the UCaaS space and going in the wrong direction.
Searchlight decided to kill the Mitel Connect Cloud UCaaS product by partnering with Ring Central to move those customers over.
In 2022, Mitel announced the End-of-Life of the ShoreTel/MiVoice Connect (premise PBX) for the end of 2029. We all thought that meant software patches for OS and Security concerns to the end of 2029, but we were wrong.
Mitel recently announced the End-of-Design Support, providing no additional OS updates, patches, or security updates after December 31, 2025.
While Mitel is adhering to the "Letter" of the Agreement by supporting Connect until 2029, we feel they missed the "Spirit" of the Agreement by fundamentally ending support by ending software updates at the end of 2025.
End of Design support fundamentally ends the support of the product in Packet Fusion's eyes. Essentially, users have two years to come up with a plan to either get their existing system up to date and secure or formulate a plan to move to the cloud.
What does End of Design mean for Mitel / ShoreTel MiVoice Connect users?
The "End of Design" announcement for the Mitel MiVoice product typically indicates that the manufacturer, Mitel, will no longer be designing or producing new versions or updates for this specific product line. For users of the Mitel MiVoice systems, this announcement can have several implications:
No New Features or Updates: The product will no longer receive new features or design updates. This means that the technology may become outdated over time compared to newer products in the market.
Limited Support: While Mitel may continue to provide support for the MiVoice products for a certain period, this support will likely be limited. It could mean reduced availability of technical assistance and potentially longer wait times for service.
Security Risks: One significant impact is on security. As the product will not receive new updates, any future vulnerabilities discovered may not be addressed, which could increase security risks.
Replacement Planning: Users may need to start planning to replace their MiVoice systems with newer technology. This could involve budgeting for new hardware, software, and potentially training staff on the new systems.
Compatibility Issues: Over time, compatibility with new technologies or software may become an issue, as the MiVoice system will not be updated to work seamlessly with the latest technology.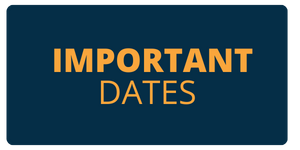 July 6, 2024 – End of New System Sales. No new logos or new instances are sold.
Dec 31, 2024 – End of Add on Sales. No add-on software licenses to existing systems

Dec 31, 2025 – End of Design Support. No additional OS updates, patches, or security updates will be provided.

Dec 31, 2028 – End of RMA support. Hardware Warranty ceases
Dec 31, 2029 – End of Technical Support
Some good news: Mitel has committed to the following advancements that we have been asking for a long time:
Microsoft Server 2022 – Planned for 20.0 SP1 – Q3/4 2024 Delivery
VMWare 8.0 – Considered for 20.0 SP1 – Q3/4 2024 Delivery
Rocky Linux replaces CentOS for all Director/DVS servers/Linux Gateways
Updated WindRiver OS for all SG/ST devices
50+ basic security updates
Mitel Mobility for Connect will allow for "Push Notification," fixing the problem of the native dialer taking over from a Mitel call mid-conversation. This fundamentally allows the product to be usable again.
Remember, the best time to start planning is now.
Always having a reliable partner is crucial to your business operations, especially communication. Packet Fusion has been the #1 Mitel / ShoreTel Partner for 8 out of the last ten years. We support 420 Mitel / ShoreTel customers and have 15 Certified Mitel Engineers on staff to serve you. Packet Fusion is a trusted advisor that can troubleshoot problems and get your system back up and operational in no time.
Watch a 1-minute video on Mitel MVoice support options by CEO Matt Pingatore.
MiVoice End of Life Option 1
Let Packet Fusion optimize and support your Mitel MiVoice solution.
If you still need to get a couple more years out of your Mitel Connect system, Packet Fusion is here for you and fully committed to providing superior service on the Mitel Connect System. Connect with us to:
Evaluate your needs
Create a plan that is best for your organization
Help you execute that plan
MiVoice End of Life Option 2
Explore the Cloud
We live in an "as a service" world for almost everything, and the communications world is no different. Exploring unified communications (UCaaS) and contact center (CCaaS) platforms that consolidate technology across phone messaging and meetings is worthwhile. No one is more experienced in connecting you to the right enterprise communication solution than Packet Fusion.
MiVoice End of Life Option 3
Receive a Complimentary ShoreTel/Mitel System Review
Is your Mitel system working the way the manual said it should? Take our no-charge ShoreTel/Mitel system review and improve the performance of your existing phone system. Let us help you assess your needs, create a roadmap to harden your system, or seek a path to the cloud for UCaaS.
Psst >> Curious about the future of Mitel?
If you are interested in reading about an interview between Packet Fusion CEO Matt Pingatore and Mitel CEO Tarun Loomba about the future direction of Mitel, [click here].
About Mitel MiVoice Connect
Mitel MiVoice Connect, previously known as ShoreTel Connect, is a business communications platform offering a range of features for voice, video, and collaboration. It's designed to meet the needs of modern businesses, providing a unified communications solution. Here are some key aspects of MiVoice Connect:
Unified Communications: MiVoice Connect integrates voice, video, messaging, conferencing, and collaboration tools into a single platform, making it easier for teams to communicate and collaborate.
Flexibility and Scalability: The system is known for its flexibility and scalability, making it suitable for businesses of various sizes, from small companies to large enterprises.
User-Friendly Interface: It offers a user-friendly interface, allowing easy access to its features, such as voicemail, call handling, and directory services.
Collaboration Tools: MiVoice Connect includes collaboration tools like instant messaging, audio and video conferencing, and desktop sharing, enhancing team collaboration.
Mobile Integration: With features for mobile integration, users can stay connected with their teams and access communications tools from anywhere, using their mobile devices.
Customization and Integration: The platform allows for customization and integration with other business applications, such as CRM systems, to streamline workflows.
Cloud, On-Premises, or Hybrid Deployment: MiVoice Connect can be deployed in the cloud, on-premises, or as a hybrid solution, giving businesses the flexibility to choose the best model for their needs.
Reliability and Security: It is designed with a focus on reliability and security, ensuring that communications are secure and the system has high availability.
Cost-Effectiveness: For businesses looking to consolidate their communication tools, MiVoice Connect can be a cost-effective solution, reducing the need for multiple disparate systems.
Support and Services: Mitel offers support and services for MiVoice Connect, helping businesses with implementation, maintenance, and troubleshooting.
About Packet Fusion ShoreTel/Mitel Support
Packet Fusion is a provider of unified communications solutions and support services, and they are known for offering support for Mitel products, including MiVoice systems. When it comes to Packet Fusion's support for Mitel systems, here are some key aspects to consider:
Expertise in Mitel Products: Packet Fusion specializes in Mitel solutions, offering deep expertise in the installation, maintenance, and support of Mitel's range of products, including MiVoice.
Comprehensive Support Services: Their support services for Mitel products typically include troubleshooting, technical support, system updates, and maintenance. They may also offer consulting services to optimize the use of Mitel products in your business.
Customization and Integration: Packet Fusion can assist businesses in customizing and integrating Mitel systems with other business tools and applications, ensuring a seamless communication experience.
Training and User Adoption: They often provide training for end-users and IT staff to ensure that businesses can fully leverage the features and capabilities of their Mitel systems.
Migration and Upgrade Assistance: For businesses looking to upgrade to newer Mitel systems or migrate from other platforms, Packet Fusion can offer guidance and support throughout the migration process.
Managed Services: Some businesses opt for managed services, where Packet Fusion would handle all aspects of their Mitel communication systems, from setup to ongoing management and support.
Scalability and Growth Planning: They can assist businesses in scaling their Mitel solutions as the business grows, ensuring that the communication infrastructure evolves in line with business needs.
Reliability and Availability: Packet Fusion aims to provide reliable support to minimize downtime and ensure that communication systems are always running smoothly.
Custom Service Agreements: They may offer customizable service agreements to match the specific needs and budget constraints of different businesses.
Post-Implementation Support: Beyond initial implementation, ongoing support is critical, and Packet Fusion typically provides this to ensure that Mitel systems continue to operate effectively.
For businesses using Mitel products, especially those without extensive in-house IT resources, partnering with a provider like Packet Fusion for support can be beneficial. It ensures that they get the most out of their Mitel communication systems and that any issues are promptly addressed by experts. Click here to learn more about Packet Fusion ShoreTel/Mitel Support.